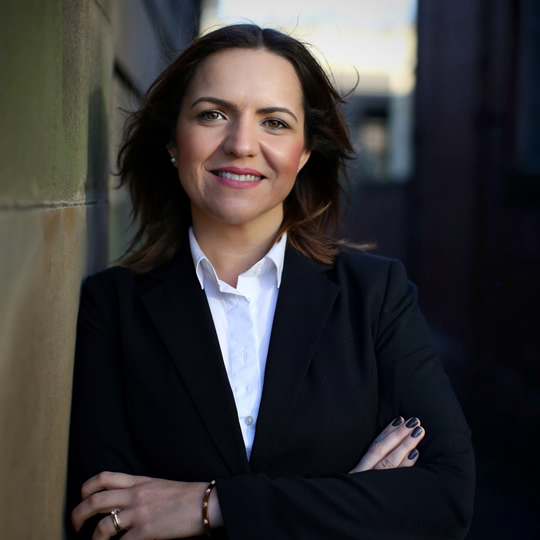 Angela Bath – Practice Manager
Angela Bath, our practice manager, started her career with Faculty in 2009 as Banny Mackinnon's Deputy Clerk. Angela enjoys a reputation for being a very competent, approachable and efficient Clerk, but above all one considered utterly dependable by instructing solicitors. Her business model is not to identify a problem, but to offer a solution. It was with this reputation she was promoted to Practice Manager in 2018. She is a graduate of Glasgow Caledonian University with a BA degree in Business Law. She also gained the Paralegal Qualification in Criminal Law Practice in January 2013. Prior to joining us, Angela was employed for a number of years as a paralegal fee earner in the conveyancing department of a busy solicitors practise. During this period she qualified as a Paralegal Conveyancer.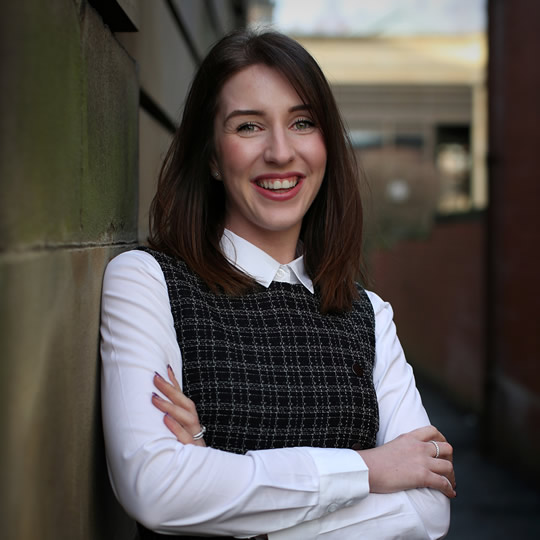 Laura Kenney – Deputy
Laura Kenney joined the Faculty in 2019 as our Deputy.  Laura is a graduate of the University of Glasgow with a MA Honours degree in German and Spanish, spending time in both Germany and Spain during her degree. This experience gave her the opportunity to enhance her communication skills with students and professors from across Europe. Laura's astute attention to detail and impeccable organisation skills led her to a role in Learning & Development. Prior to joining us, Laura worked in Merchandising, where she developed her talent for analysing markets and adhering to strict deadlines. Laura prides herself on her focus on accuracy and excellent people skills; her extensive experience in fast-paced, high profile office environments has given her all the qualities needed to successfully manage her career here at Optimum.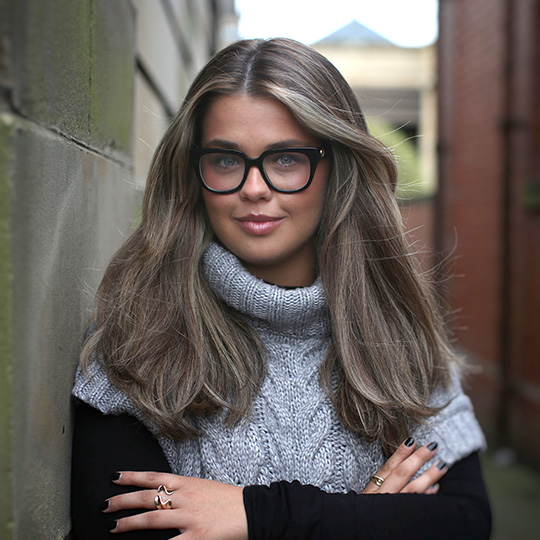 Nicole Ferguson – Deputy
Nicole joined us in March 2022. Nicole's Faculty career began in 2015 when she undertook a Modern Apprenticeship in Business and Admin. The Apprenticeship gave Nicole the opportunity to learn about the Faculty and gain the relevant skills to begin her next chapter at the Faculty in the Clerks Support Department. Nicole is very well regarded across the Faculty for her hard working, friendly and approachable attitude. Members, instructing solicitors and colleagues would all agree that Nicole's bubbly personality is infectious and is an attribute that will serve her well at Optimum.
Responsibility
The Practice Manager, assisted by her Deputy, is responsible for the day to day administration of counsels' practices. They can give advice on the selection of appropriate counsel for any particular piece of work taking into account the nature of the work involved, counsel's availability, experience, special knowledge and interests. They are essentially there to provide the link between the instructing agent and our advocates, and in doing so provide an effective, professional and reliable service. They are well qualified to discuss anything with regard to engaging the services of any of our members.
They have responsibility for the negotiation of counsels' fees and in private fee paying matters they can provide an estimate of the costs and are happy to negotiate fee levels in advance coming to a binding agreement prior to the case proceeding. In general the level of fees is likely to depend on the seniority and experience of the advocate and the difficulty and importance of the case.
In addition to this the Practice Manager has overall responsibility for the active promotion and marketing of the group, arranging hospitality and other events and producing public relations material when required. All this is done in conjunction with a management committee set up to ensure the efficient running of the stable.
We can be contacted through e-mail, by post or by telephone on the numbers shown here and will be able to provide you with any other information you may require.