Health and safety law affects every public body or authority, every business and every employer. It applies to the way a business is planned and managed and the risks its operations may present to its personnel, outside contractors and to the public.
Optimum Advocates boasts among its members extremely able court practitioners with wide experience of advising and defending businesses, public authorities, corporate and unincorporated bodies, employers and individuals in all sectors of industry and commerce who need pro-active health and safety advice and, where prosecutions are involved, experienced, able and effective representation in court.
Optimum Advocates boasts highly disciplined advocates with finely honed forensic skills whose advocacy talents are allied to the special black letter knowledge base of health and safety law. Several of our advocates also have significant experience of prosecuting health and safety cases and this allows an insight in to the workings of the Health and Safety Executive and the specialist Health and Safety Unit within the Crown Office and Procurator Fiscal Service.
Our counsel have experience in all activity sectors including road transport, general maritime, oil and gas, fishing, agriculture, public utilities, public services, construction, shipbuilding, railways, aviation, engineering, manufacturing, hotel, catering and entertainment. They are extremely well equipped to provide preventive advice in relation to the assessment of risk and the creation of effective health and safety policies.
The technical knowledge and skills of our health and safety counsel are also such as allow a very smooth transition to the subtly different skills involved in civil proofs and fatal accident inquiries which often attend apparent health and safety failures.
Like all areas of Optimum Advocates' services, our counsel will readily travel to meetings, consultations and inspections on site in the course of rendering advice and opinions and in preparation for any court proceedings.
Advice will be given in relation to the interests of both businesses as distinct legal entities, and of individual directors, managers and others who may be involved.
Counsel may be instructed at any stage of an issue arising or a prosecution which may be being contemplated or pursued by the Crown.
Our members boast experience of interaction with the mainstream press and social media and are well positioned to advise on reputational protection and management.
Our counsel have valuable specialist expertise at every level of seniority and no case cannot be skilfully handled by a member of Optimum Advocates. Optimum Advocates,
Glasgow High Court,
1 Mart Street,
Saltmarket,
Glasgow.
G1 5JT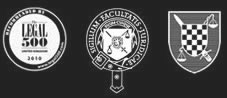 © Optimum Advocates 2022. Images and Text cannot be reproduced without written permission. All Rights Reserved.